Grapevine Wine Box Subscription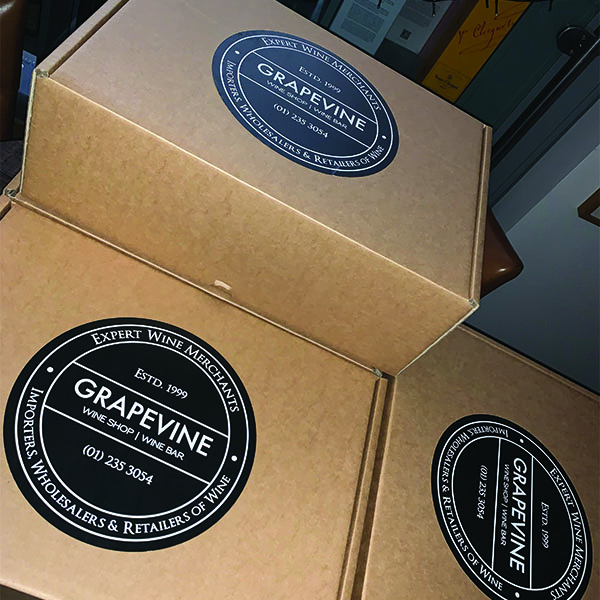 Treat yourself or someone else – sign up to a Grapevine Wine Box Subscription!
Receive a box of 6 different bottles of wine each month straight to your door. Carefully chosen by the Grapevine team, we'll ensure you get an interesting selection of 6 wines with our usual standards of high quality and value for money. Each month you will also receive notes on the wines and the people who make them, including early access to new wines and wines with limited availability.
Cost : €125 per month. Free nationwide delivery included.
How it works
Choose your wine type – Red, White or a Mix of Both
Choose your subscription length – 3, 6 or 12 months
Easily sign up online and receive your wine in the first week of each month
Payment will be taken automatically on the 1st of each month once you have signed up
Sit back and relax – Wine will be delivered to your door every month
Benefits
Value built in – you will always get more wine for your money
Christmas Bonus – in December you get a free upgrade; 12 bottles for the price of 6 (Must be signed up for a minimum of 3 months to avail of the Christmas bonus)
Members only Wine Tasting – exclusive tasting event for members only
Access to new wines – you will be first to taste new exciting discoveries
Access to limited wines – likewise, you will be first to taste wines with limited supply with some wines being member exclusives
Monthly wine information sheet helping you learn as you go and feel like you have met the winemakers
Easy opt-out – if you want to take a break or opt out, you can do so at any time after the first 3 month commitment
Fulfilment & Payment Details
New orders will ship the following month
Delivery will be made the first week of each month
Payment taken on the 1st day of each month